Become a Raspberry Pi Master & Interact With the World Around You
Explore Robotics, Home Automation, & More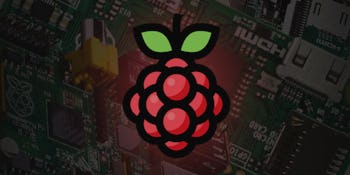 StackCommerce
The Details:
Explore the nexus of hardware and software with Raspberry Pi
Learn to program and design for the Internet of Things
Introduce yourself with a Python-based overview
Learn practical automation techniques with Pi Zero
Build a robotic arm from scratch
Use GPIO pins to program resistors and sensors for endless application
Mine for Bitcoin using Pi
Why You Want It: With applications across industries, the Internet of Things (IoT) is an exciting area of tech to get into—and Raspberry Pi Mastery Bundle is a perfect introduction. Touching on everything from home automation to bitcoin mining, these 8 courses let you explore what Pi is capable of and refine your skills in the process. Users gain a hands-on understanding of physical computing and leave with a better idea of where they want to go next in the field.
The Deal: You can save a whopping 96% off the$865 MSRP right now when you grab The Raspberry Pi Mastery Bundle on the Inverse Shop—that's only $34 out the door.