Capture Car Accidents & Break-Ins With $160 Off This Dash Cam
1080p, 360-Degree Rotation, G-Sensor, iOS & Android Integrated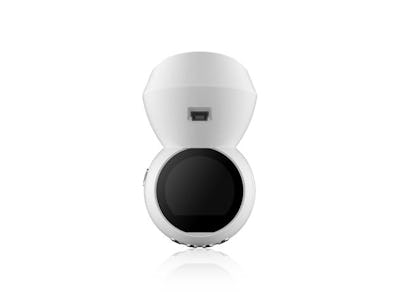 StackCommerce
The Details:
Complete dash cam solution for accidents, break-ins, or thefts
Wide-angle 1080p monitoring and recording with 360-degree rotation
Integrated G-sensor enables recording on impact
Easily sync with iOS or Android devices via app
Parking mode automatically sets the JS for optimal coverage
Why You Want It: Whether you're worried about a lack of evidence to support your side if you get in an accident, or want to monitor your vehicle in case it gets broken into, a good dash cam should be easy to set up and use. The JS 2.0 sports practically every feature you could want in a dash cam, with 360-degree rotation and direct HD feed to your Android or iOS device. It does the job it was meant to—simply and beautifully.
The Deal: This is one of the more advanced dash cams available and usually runs at $284.99, but you don't have to pay anywhere near that right now. The Inverse Shop has the JS 2.0 on 59% discount—that's only $114.99.