Get a Pro-Level At-Home Teeth Whitening System for $19.99
Save 66% On A Whitening Kit That Actually Delivers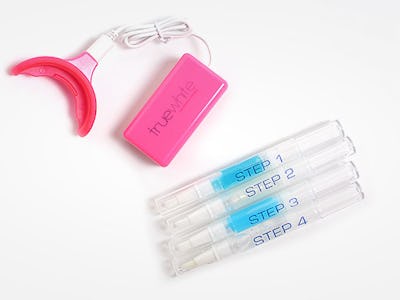 StackCommerce
The Details:
Same basic technology as pro-level whitening systems
Saves time & money compared to office visits
24-minute applications twice a week for results
Package includes the LED accelerator light and 4 whitening solution syringes
Why You Want It: There have been so many whitening products on the market that don't deliver, from leave-on strips to toothpaste to mints. The Truewhite Advanced Plus 4 Teeth Whitening System is a tad different. By using the same basic LED accelerator tech to brighten your smile that the pros use, you can finally get at-home whitening and save yourself all the time, energy and money you'd spend for regular appointments.
The Deal: Get 66% off this one-person whitening kit right now at the Inverse Shop—that's only $19.99 instead of the usual $59 for a pro-level, at-home whitening kit.