Master Microsoft Excel for Just $9.99
Learn How To Gather, Understand, & Visualize Data For Practical Insights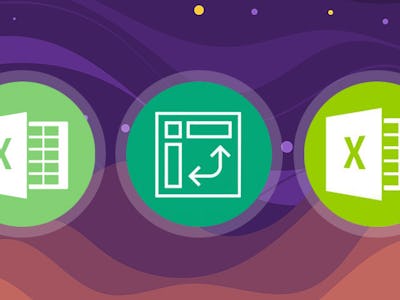 StackCommerce
The Details:
Beginner friendly start to Microsoft Excel mastery
Start with the basic course to get your bearings
Understand seemingly complex charts & graphs
Learn how to analyze data for actionable insights
Visualize your data and findings with interactive dashboards
Why You Want It: Companies of seemingly every stripe use Microsoft Excel to identify business opportunities, improve efficiency, and drive goals. Simply put, professionals who don't have a solid grasp on the tool are almost surely at a disadvantage in the workplace. This beginner-friendly bundle includes three courses to provide you with the analytical, organizational, and program-specific skills necessary to effectively use Excel.
The Deal: If you're interested in becoming an Excel wiz, now's a low-cost time to invest in your education. This bundle's currently on 98% discount at the Inverse Shop, bringing the total down to just $9.99 instead of the usual $835 MSRP.