Break Into a Six-Figure Career for Just $59
Save 95% On Expert Led Courses In Relevant Tools & Methods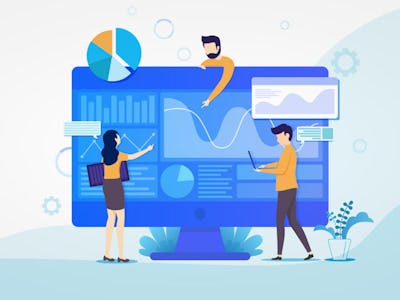 StackCommerce
The Details:
Become a master of big data—one of the most in-demand job markets in tech
Learn how to analyze big data with Scala and Apache Spark
Work with big distributed data using NoSQL and MongoDB
Use the Apache Hadoop framework for comprehensive big data processing
Showcase certifications on your resume
Why You Want It: At the convergence of artificial intelligence and surging data volume, the demand for big data engineers and analysts is going through the roof. The Certified Big Data Mastery Bundle gives you A to Z instruction on one of the most fascinating areas in tech—big distributed databases with NoSQL & MongoDB, big analytics with Apache Spark & Scala, and the comprehensive Apache Hadoop framework.
The Deal: This 76-hour instructional package retails at an intimidating $1,399, but luckily the Inverse Shop has the courses on 95% discount—that's only $59 out the door, and orders of magnitude cheaper than the equivalent formal education.