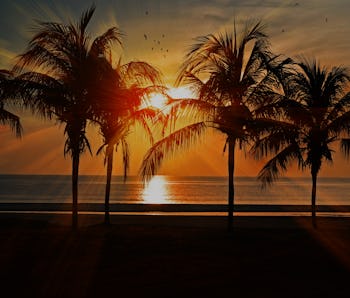 Culture
5 Items You Need for Your Outdoor Parties This Summer
Turn up with your summer parties with these must-have goodies. 
Pexels
Hot summer nights make for some of the best parties you can possibly throw. But before you get lit out at the best backyard fling ever, you've got to make sure you have all the awesome accessories you can get – down to the decor. Outdoor Bluetooth speakers, mood lighting, and waterproof torches are some of the easiest ways to ensure your party is the hottest on the block.
Party 'til the break of dawn with these party-appropriate items, great for partygoers and hosts of all budgets. Just make sure to get some sleep after the big shindig goes down – and stay hydrated! We, uh, just won't be able to help you clean things up after the party winds down, and we're sure it goes on until question marks.
Having a party during the summer means the temperatures are going to be pretty high. Give your guests a break from some of the heat with an easy way to shield them from direct sunlight. These umbrellas are sunlight-resistant, fade-resistant, and feature UV protection to keep the sun from wreaking havoc on all your party guests.
All you need to do to open it up after finding a suitable place for it is utilize its easy crank open function with a push-button tilt. Best of all, it's a whopping 9-feet in diameter, so multiple guests can hang out under it – and it does double duty if it ends up raining outside, too.
2. TomCare Solar Light Torches
Line your yard with these eye-catching torches to add a bit of a glow to your summer party. Bust them out if you're planning on having your party stretch on from the evening throughout the night and opt for these bad boys instead of real torches. Instead of real flames, they use LEDs to give a soft glow to make your party truly rock.
They also don't even need batteries or power plugs to stay lit, as they run completely on solar power. Their built-in rechargeable battery will keep them burning all night long, so you can focus on your party instead of keeping light sources alive.
A party's nothing without plenty of concessions to go around, and if you're going to have any kind of shindig worth its salt, you've got to make sure you have something for everyone. This spacious Coleman cooler has plenty of room for a variety of drinks, and anything else you need to keep cold. Fill this 48-quart cooler with plenty of ice, and everyone at your gathering will be hydrated even as the sun beats down on them.
4. Dual Electronics Outdoor/Indoor Speakers
The party doesn't start until you've brought the tunes, and you need some awesome outdoor speakers to blast your favorite music. This pair of speakers can be used both indoor and outdoor, and you can place them absolutely everywhere. They're perfect for use during every season and offer a 120 degree range of sound with great treble and deep bass.
Place them between tables at your party to spread the sound around, and you don't even have to take them inside if it happens to rain – they're covered in a UV resistant resin and come encased in a special enclosure that protect them from the elements.
Mix up some delicious punch – be it alcoholic or not – and serve it up to your guests with this handy beverage dispenser. It's clear, so you know exactly how much you have left of the sweet nectar you've got on hand, and the nozzle will allow guests to help themselves. Whether you just want to offer up water or have some awesome creation you've put together for party attendees to try, this simple plastic dispenser is a great choice.