Learn a New Language for a Special Price on This Innovative App
Conversation-Focused, Advanced Voice Recognition, Digestible Lessons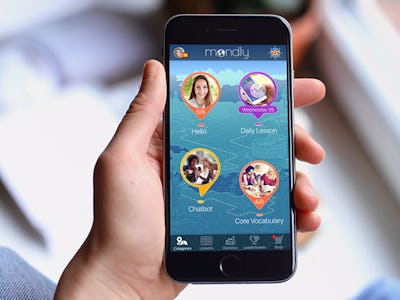 StackCommerce
The Details:
Start with core words for a fast track to understanding
Structured into short and digestible lessons
Practical, conversation-focused curriculum
Uses advanced voice recognition software to gauge your accent
Study native conversations to get a handle on the intangibles of the language
Using Mondly AR mode when you want to up the interaction quotient
Available in 1, 3 or 5 language versions
Why You Want It: One of the reasons why people are always recommending immersion as the most effective language learning techniques is that other, more formal education tends to spend far less time than it should on the more intangible, conversational aspects. Mondly is a revolutionary language learning app that uses advanced voice recognition software and high-quality conversation-focused content to deliver more practical education—and The Inverse Shop has a serious discount running.
The Deal: If you're just looking at one language, 83% off gets you a lifetime subscription for just $39.99 instead of the usual $239.95. 3 and 5 language versions both run $59.99 right now after 91% and 95% off respectively—that current 5-language price drop is really something to consider.