Record Your Collisions With 80% Off This HD Dash Cam
G-Sensor, 1080p, 120-Degree Wide Angle, Audio-Visual Recording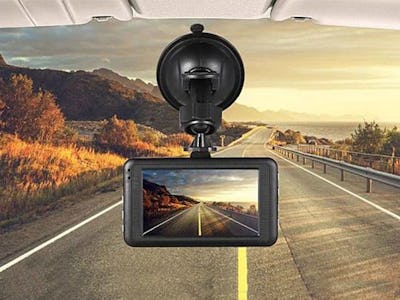 StackCommerce
The Details:
Complete AV recording solution for collision evidence
G-sensor sets the device to record on impact
120-degree wide angle lens for extended coverage
Easy to install
Compact—no line of sight compromise
Why You Want It: The thought of being in the right during an intense accident and having no way to prove it is pretty scary. The Black Box 1080p dash cam is an easy-to-install, effective solution that won't break the bank. Sporting a 120-degree recording angle for max coverage, a g-sensor to set taping off in a collision, and audio recording capabilities, the Black Box ticks all the right boxes at a price you can actually stomach, especially when you snag the current discount at The Inverse Shop.
The Deal: Usually $149.95, this all-in-one dash-cam solution is on 80% discount right now at the Inverse Shop—that's only $29.99 out the door for the chance to be on the safer side if you should happen to get in an accident.