This $15 Device Can Diagnose Your Car's Issues Without a Mechanic
Stop wasting trips to the mechanic—this has over 3,000 diagnostic readouts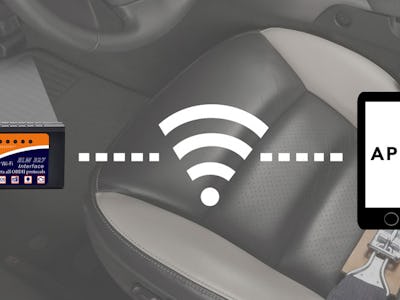 StackCommerce
The Details:
Scans for car trouble diagnostic codes without having to go to the mechanic
Gives a detailed description via WiFi
Use alongside smartphone apps like OBD Auto Doctor for more information
Works with post-1996 automobiles
Why You Want It: If you want to make sure your car's working as it should be on the regular, the cost and time required for full-on visits to the mechanic can seem a bit overkill. The KOBRA Wireless Car Scanner plugs into any post-1996 on-board-diagnostic computer, checks for error codes, and gives you a detailed description of their meaning via WiFi.
The Deal: Paying $50 for a device that can potentially save you so much time and money in mechanic visits wouldn't seem so bad, but right now you can actually get 70% off this gadget when you get it at The Inverse Shop—-only $14.99 out the door.