4 Wireless Earbuds You Need to Get
These wireless earbuds stand out in a sea of competition.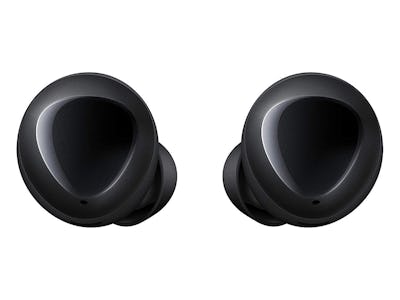 Amazon
Finding the best headphone sound quality and noise-cancelation will usually always come from over the ear options like the Sony 1000XM3 and Bose QC 35 II's but they're large and fairly cumbersome. Sure, there are much cheaper and smaller headphones that are wired and Bluetooth headphones with bands that wrap around your neck, but we're in the middle of a wireless earbud evolution that was popularized by Apple's Airpods.
Luckily, if you're either not an Apple fan or like to see your options before you make a choice, you have several options. Several bad options, some okay options, and only a few very good ones. Below are four wireless earbuds that are very much worth your time.
Jabra Elite Active 65T
These sports-focused headphones from Jabra are usually found on any list for quality wireless earbuds. The Elite Active 65T is solid in all aspects of hardware, sound, and battery life, completing the triad that many competitors don't achieve for whatever reason.
The Active 65T's ship with 5-hour battery life, IP56 rating, and a charging cage that can add an additional two charges for a total of 15 hours of listening time. It would be nice to see the headphones hit an IP68 rating, which is dust and water tight, but the headphones come with a 2-year warranty in case you run into sweat and/or dust issues.
On their 3rd generation now, the headphones come with an improved connection to ensure stability for calls and your music is maintained without the worry of audio dropouts. You can also customize the audio output via the Jabra Sound+ app with its built-in equalizer.
Apple Airpods 2
The latest version of Apple's Airpods provide an incremental update that includes better talk time, improved sound quality with the new H1 chip, "Hey, Siri" functionality that offers hands-free activation, and a new wireless charging case. Basically, it's a tough sell if you already own the first generation Airpods, especially since you can purchase the wireless charging case separately, which is probably the best new feature of the latest headphones.
The new chip that powers the Airpods 2 not only enables the "Hey, Siri" functionality and improved sound quality, but also improved the stability between connected devices. Connection speeds are also more efficient, with up to 2x faster when switching between active devices, 1.5x faster connection time for phone calls, and 30% lower game latency.
Galaxy Buds
Of course, if Apple did it, Samsung will do it for its Galaxy line up. That's just what it did for its Galaxy Buds. With a design that was inspired by its previous IconX earbuds, the Galaxy Buds look less obvious than many other wireless earbud options, unless you opt for the intense yellow color option.
The Galaxy buds are able to give you 6 hours on a single charge, which is impressive for the category. What's not impressive is the charging case. Yes, it's Qi wireless charging-enabled, which is awesome, but it will only give you an additional 7 hours of battery for your buds. Nitpicky? Yes, but competitors have the edge here.
Ambient Mode allows you to let in the noise from the surrounding environment, which should be a feature that's in more of these headphones. They're also water-resistant, but the IP rating is fairly low, at IPX2. Still, the Galaxy Buds are the closest thing to the Android equivalent to the Airpods that have ever existed.
Sony SP700N
Sony's SP700N read great on paper until you see the battery life. A mere 3 hours on a single charge is very short when compared to other options. To make matters worse, these headphones are more expensive than many of its competitors.That said, Sony's buds have a feature that not one other option has and that's noise-canceling.
Despite the short battery life, the SP700N's combination of digital noise-canceling and water resistance (IPX4) make it a fantastic pair of workout headphones. The charging case holds 2 additional charges for a total of 9 hours of playback, which, if used for workouts should more than suffice. Sound on the SP700's is solid and you can use the Sony Headphones Connect app to make adjustments to the equalizer or remap the functions of the buttons, though this is limited.
Overall, Sony created a solid pair of headphones that are truly held back by middling battery life. If you can live with that, then you'll have some of the best sound available in headphones this size category, along with digital noise cancelation — something virtually no one else is doing in the market.