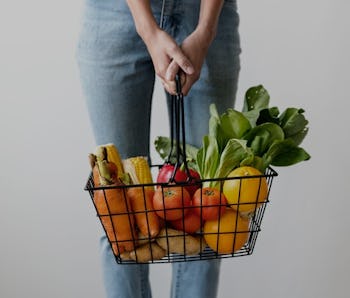 Mind and Body
5 Delicious Meat Alternatives You Can Get Online Now
Enjoy your favorite meatless meals.
Photo by rawpixel.com from Pexels
For those who are interested in eating less meat but still love the taste and/or consistency of chicken, beef, steak, pork chops, and more, then you'll likely be thrilled to find out that you can easily purchase a bunch of vegan meat substitutes online. There are tons of realistic products out there for those who enjoyed eating meat but feel an ethical obligation toward a vegan diet. Plus, you'll be supplementing the needed protein in your diet that you could otherwise get from meat.
Here are just five of these delicious meat substitute products.
Bob's Red Mill has plenty of delicious and natural grains and flours that you can use to create your own organic and healthy recipes. Using their vegetable protein, you can craft your own meatless meals from scratch.
For those who love delicious, salty jerky, you'll be thrilled to try Primal Spirit's vegan jerky. Not only does it come without the stress of killing an animal to make it, but they also taste great, have tons of protein, and are all natural.
These delicious meat substitutes are vegan, keto-friendly, and and are gluten-free. You'll be able to eat chicken and beef substitutes that have the same texture and consistency of the real protein products.
This vegan—not!—ground "beef" will is a great meat substitute for those who want to make tacos or burgers. You can form your non-meat meal with this product and then cook it to perfection.
These popular vegan burger patties will make your grilling experience more enjoyable for you and any of your vegan guests. They're healthy since they're created from plants and are also soy-free and gluten-free.