End Keychain Clutter With 25% Off This Ingenious Tool
Smaller Than A Pack Of Gum—Keep Up To 8 Keys For Easy & Consistent Access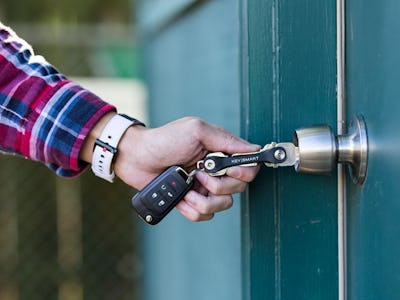 StackCommerce
The Details:
Smaller than a pack of gum
Keys fold in for carrying comfort (no more poking)
Organize your keys for easy, consistent access
Why You Want It: Say goodbye to getting poked by your keys. KeySmart is a handy fold-out storage tool that can house any 8 you want. The entire thing is smaller than your average pack of gum, and because you can set the keys up in a consistently accessible order, there's no more fumbling about when you want to pull one out.
The Deal: You get 25% off the sticker $20 MSRP right now at The Inverse Shop—just $15 for a super functional tool that can save you a whole lot of hassle.