This Complete Home Security Kit Is $40 Off
Companion App, 25-Foot Motion Detection, Multi-Point Coverage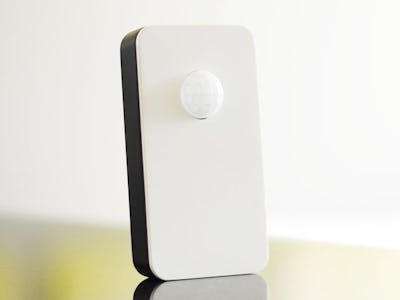 StackCommerce
The Details:
Complete quick-install home security system
Hub relays sensor activity via smartphone and alarms when triggered
Includes one sensor for entryways, plus two more for doors or windows
Also includes one 25'-range motion sensor
24/7 professional monitoring starting at $19.99 per month
Why You Want It: The Scout Home Security Small Pack is perfect for those who've always wanted a complete home security solution without the hassle and cost of conventional systems. It offers the same core functionality as more traditional solutions, but works through easy-to-install sensors and smartphone control, minimizing headache while providing an effective line of defense against intruders.
https://www.youtube.com/embed/XpRzMbdqnjY
The Deal: $299 may seem slightly steep if you're unfamiliar with the costs associated with conventional security systems, but it's chump change in comparison. The Inverse Shop throws in free shipping and offers an alternative camera bundle if you need eyes on the scene.