Our Picks for 7 of the Best White Noise Machines
White noise machines can help you get a better night's sleep.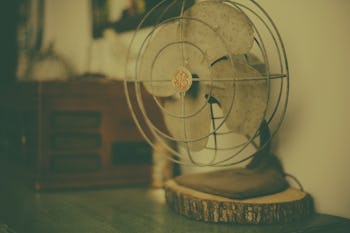 pixabay
The noise from car alarms going off or fire trucks zipping by with sirens blaring can disturb anyone's sleep. So turning on a machine that makes noise in order to go to sleep can seem pretty counterintuitive.
However, interestingly enough, as much as five percent of the population say they use a white noise machine to achieve a better night's sleep. Those that use them believe that not only does the white noise help them fall asleep, but it also helps them stay asleep longer.
White noise machines serve two purposes they block distracting noise and emit soothing, relaxing sounds. They are designed to emit a high pitched static of random frequencies. Essentially, white noise machines create an even layer of noise that blocks out ambient, inconsistent noises.
When you're jolted awake at night it's not the noise itself or the source of the noise that to blame, it's the change in frequency. White noise differs from any other type of noise because it's even across all frequencies, there are no jarring highs and lows.
If you live in a noisy city, you're a light sleeper or you have a snoring partner a white noise machine might be just what you need to get a good night's sleep. Finding white noise machines is easy enough but just like anything else, it's best to take a closer look in order to find the one that's best for your particular needs. Here's a roundup of 7 of the best white noise machines available on Amazon.
Pure Enrichment Wave Premium Sleep Therapy Sound Machine
The wave white noise machine gives users a choice of six soothing sounds. Whether you like white noise or nature sounds you can find it here. With adjustable volume and automatic shut off, you'll be off to a peaceful slumber in no time.
Aurora Led Night Light & Sleeping Sound Machine
If you have little this may be the best night light ever. The Aurora has six relaxation sounds to choose from. With the dome cover on it's just a nightlight, remove the cover and it turns into a light show for your little one.
AVANTEK White Noise Sound Machine
The Avantek comes with 20 non-looping sounds including white noise, fan and nature sounds. It also has an auto shut off function with memory. Each time you turn the unit on, your previous settings for volume, sound and time are automatically restored.
HoMedics White Noise Sound Machine
The HoMedics white noise machine allows you to choose from six sounds ranging from white noise to nature sounds. The HoMedics machine has an auto shut off timer and adjustable volume.
LectroFan High Fidelity White Noise Sound Machine
The Lectrofan offers ten fan sounds and ten settings for ambient noise to block out environmental noise that keeps you awake.
Big Red Rooster White Noise Machine
The big red rooster is perhaps the most budget-friendly white noise machine on our list. Although low in price it's still loaded with great features. The big red rooster is actually small and compact making it great for travel. Users have a choice between noise and nature sounds and they can also set a sleep time In 15-minute increments.
Sound+Sleep High Fidelity Sleep Sound Machine
With the Sound + Sleep machine users can choose noise options, ambient or natural sounds. The Sound and Sleep also has a noise reduction timer, and ten sound profiles and 30 different listening experiences.