5 Tech Items You Need for Your Home Office
These items will help put the 'Home' in your Home Office.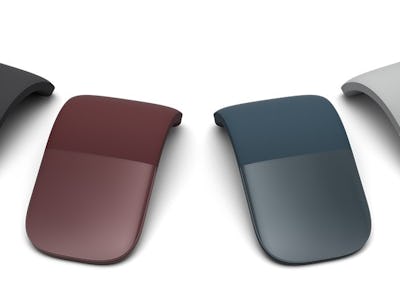 Amazon
Having your own home office can be a lot of fun. It can also end up being a lot more expensive than you likely originally thought. Of course, a solid chair, desk, and computer are essentials but there's so much more to what makes a home office a place you actually want to get work done in. Otherwise, you'll end up working from your bed. Here are 5 tech items you need for your home office.
Docking station
If you already have a laptop to get work done but want the option for a more desktop experience when you're ready to pull up your sleeves, you may want to invest in a docking station. These nifty little devices allow you to plug your laptop into the station and extend its display to multiple monitors and they'll also give you additional ports for peripherals.
One thing to keep in mind is that all docking stations are not created equal. For instance, you'll need to get a docking station that's compatible with the operating system for your laptop, which will most likely be Windows or Mac OS. Luckily, the options for both operating systems are bountiful. The company Unplugable makes some great docking stations for both Windows and Mac OS and you'll be up and running in no time.
Wireless Mouse
Sure, you can probably find a decent wired mouse to accomplish just about anything you want without spending $15, but what's the fun in that? If you're building out a home office you want to spend time in, you may as well invest in work gadgets you want to use, like a nice wireless mouse.
For ultimate precision, a gaming mouse may be better suited for you, but if you're going for a sleeker option, the Microsoft Arc mouse is about as sexy as you can get for a Windows Mouse. Featuring a touch-sensitive panel on the panel on the top, you can scroll vertically and horizontally. To save power, you can also snap the mouse completely so it's flat to turn it off. For Mac users, your best option would be the Magic Mouse 2.
External Hard Drive
Even if you use cloud storage, there's nothing better than having a physical backup when you need it, and luckily external hard drives are much cheaper than they once were. The Western Digital Elements Portable External Hard Drive is an affordable option with multiple storage options for you to choose from. Best of all, you'll need to get the highest capacity — a whopping 4TB — to graze the $100 mark.
Noise-canceling headphones
Even in your own office, it's easy to get distracted when working from home. It takes discipline when all of your homely comforts are close to you, but it's all a matter of getting "in the zone" to get some real work done. What better way to achieve said zone than with a solid pair of noise-canceling headphones?
There are several different brands for headphones that you can choose from, many of which are affordable. Still, if you're looking to zone out, some of the best are the Sony 1000x m3 and Bose QuietComfort II 2 headphones. Neither option is cheap, but both are worth every penny.
Dyson Fan Hot + Cool Air Purifier
If you're going to spend a lot of time in your home office, it's imperative that you're comfortable in it. If you're set up next to a large window during the summer, you may find yourself a bit warm and in need of cooling off. Well, why not classy-up your home office with a high-end fan from Dyson to fulfill your heating and cooling needs?
If you've ever seen a Dyson bladeless fan or at least the price tag of one, you know that they aren't cheap. That said, there's really nothing like them and the Hot + Cool Purifier is about as good as it gets. Not only does it offer a heater/fan combo, but you'll also be treated to Amazon Alexa support, along with other Wi-Fi enabled features like real-time air quality within the Dyson Link app.