Justin Lin Has Altered the Course of 'Star Trek'
The new director brings a new dynamic to the Enterprise.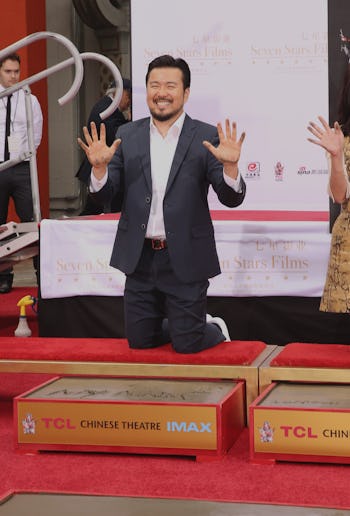 Getty Images
Right now on the set of Star Trek Beyond, the cast and crew of the Starship Enterprise are feeling a disturbance in the force. And because we're talking J.J. Abrams, that's not an incorrect reference.
In an interview with MTV News, Hitman: Agent 47 star Zachary Quinto — now working on Star Trek Beyond, which is set for July 8, 2016 — has said that new Director Justin Lin gives off a very different energy from what the Trek family has been used to.
"Invariably there's going to be a different vibe when you remove someone as gregarious and outgoing and talented as J.J.," he said. "Justin has come in with this really interesting and confident energy that's a little bit more reserved and a little bit quieter." Considering that Lin's previous works include the bombastic Fast & Furious movies, it's interesting that the director could be comparatively described as introverted.
But different isn't bad. Quinto adds that Lin's approach has been "very powerful and really sure-handed. He knows exactly what he wants this movie to look like and that's really exciting."
Late last year, when J.J. Abrams was given the chance to go explore a galaxy far, far away, Justin Lin was tapped to replace him at the helm. Because Lin was a veteran of ensemble action movies but coming from Fast & Furious, fans were divided whether he was the right man for the job.
But hearing about the new director's dynamic on the set of a big Hollywood franchise is not… illogical.