Snag 24% Off This Pure Watermelon Flavored CBD Oil
Potentially Ease Pain, Anxiety, Insomnia & Other Ailments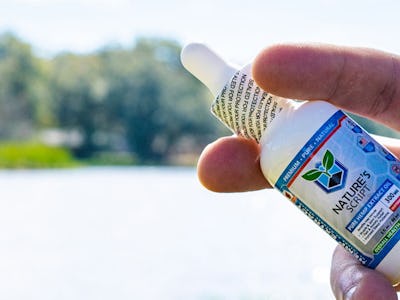 Nature's Script
The Details:
Has the potential to ease pain, anxiety, insomnia, and other ailments
Watermelon flavored
Let it absorb under your tongue or swallow directly
Made from hemp extract Contains zero THC
Why You Want It: CBD has been shown to give the therapeutic effects of Cannabis without the potential paranoia or other ill symptoms that can occur when using traditional, THC-based alternatives. If you suffer from chronic pain, anxiety, or insomnia, it's worth consulting with your doctor about giving this a shot.
The Deal: Assuming you live in a state where CBD is legal, you check out this deal at The Inverse Shop today—-24% off the $49.99 MSRP gets you 300mg for just $37.99 out the door.