Access 2,000 Courses Across the Tech Space for One Price
Save Big On This Gigantic Resource Spanning Cybersecurity, AI, The Cloud, And More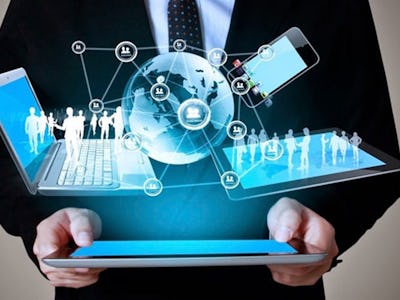 StackCommerce
The tech world is splitting off into a million different exciting directions. Whether you're just entering and want to get the lay of the land or have specialized and want to branch out, The 2019 Modern Tech Skills Bundle is a unique educational solution. Offering a 2,000-strong course libraryin cybersecurity, AI, and other top sectors, the bundle delivers unrestricted access to 2077 lectures & 347 hours of content to keep you on your game. Plus, what's usually $7500.00 resource can be had for only $69 right now at The Inverse Shop when you take advantage of the limited-time, 99% off discount.
If you're keen on AI and machine learning, you'll be happy to know a whole range of courses are included on specialized topics in the field like neural networks and language processing. Ditto for security, where you'll find multiple certification-level learning tracks. Take other courses on the cloud, general IT, and many more of the hottest areas in the current tech landscape—one price for lifetime access, including 148 quiz questions to solidify your knowledge.
If you're at all into tech, you owe it to yourself to at least check this deal out. The $7500.00 MSRP has been sliced down to only $69 for a limited time at The Inverse Shop after a whopping 99% off. You can't do much better than that.