Get 4 Creative Mac Apps for Less Than $40
Paint, Edit, Burn, And Zip With This Awesome Bundle For Creatives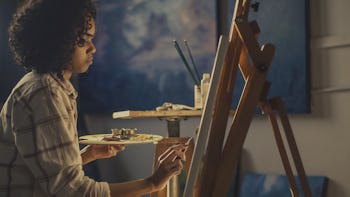 Pexels
The Details:
Get an awesome pack of creative Mac apps at 87% off retail
Manipulate video and edit with Toast 17
Edit RAW and other photo files with AfterShot Pro 3
Create digital art with ils:**
Explore brush enhancements with ParticleShop
Why You Want It Often bundles include a sizable amount of software you'll probably never use, or sport an inconsistent theme that inevitably leaves only part of the content appealing. This bundle of Mac Apps by Corel bucks the trend, including a range of options—-from digital painting to DVD burning and video editing—-that are all actually likely to appeal to all creative types.
The Deal This bundle sports an MSRP of $307.95, but luckily for you this is one of The Inverse Shop's current deep discounts. In fact, you can walk away with the entire bundle for just $39.99 right now after 87% off.