Get This Complete Portable Charging Solution at 50% Off
High Capacity Battery, Built-In Cables, Sleek Profile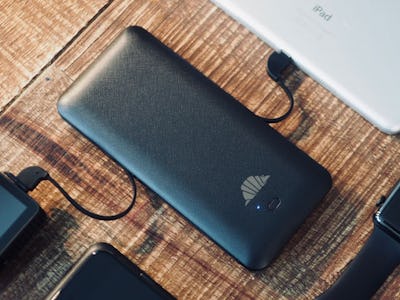 StackCommerce
The Details:
One-stop solution for mobile charging
Sleek, minimal design10,000 mAH battery for multiple cycles
Integrated Lightning, microUSB & USB-C cables
SCOUT recharges via wall or microUSB
Why You Want It: If you're often on the go, a self-contained charging unit for all your devices can save you a whole lot of headache. It's never fun when you misplace a particular part of your power gear, and this SCOUT Charger puts everything under one roof, including high portable capacity and built-in Lightning, microUSB & USB-C cables.
The Deal: Save yourself the normal frustrations that come with charging on the go. Head over to the Inverse Shop now to snatch this ultra-convenient option at half off the $80 MSRP for only $39.99 out the door.