But First Coffee: 7 of the Best Coffee Makers
We all love our coffee, but anything other than home brewing can be costly.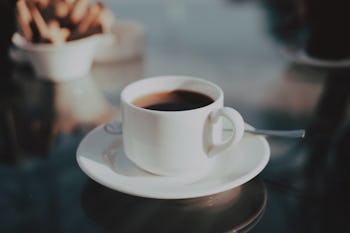 unsplash
No matter which way you brew it, it can't be denied that coffee has evolved from a humble bean into a beverage and eventually into a cultural phenomenon. Studies have shown that the average American spends approximately $1,100 per year on the delicious brew. In fact, according to a recent report conducted by Acorns, Millenials admit to spending more money on their robust coffee habit versus a robust retirement plan.
Digging a little deeper we find that Americans consume the most coffee in the world. Year after year the number of Americans who drink coffee continues to rise with coffee drinkers averaging three cups of go juice per day.
With the proliferation of coffee houses on every corner and the culture associated with it, one might think that most people buy their daily cup of joe outside of the home. But, really the opposite is true. In a study commissioned by The National Coffee Association, researchers found that most people make their own coffee at home. A whopping 79 percent of participants said that they brewed their own coffee at home the previous day, while only 36 percent owned up to getting their java on the run. This could prove to be a costly mistake.
One of the greatest bits of life advice is: you always save money by making it at home, whatever "it" may be. And coffee is no exception. When buying a coffee at a coffee house can run you anywhere from $1- $5, brewing your own coffee at home can cost approximately $0.16 - $0.18. That's just simple math, folks and a pretty convincing argument for home brewing.
So now that you're in the market for a coffee maker, you may find your decision to be a little harder than expected. Price points and reviews are all over the board, we know this because we've shopped for them too. But never fear, we've put together a roundup of 7 of the best coffee makers to help you out.
The Cuisinart DCC-3200 is a 14-cup programmable coffee maker with a glass carafe. With adjustable carafe temperatures, adjustable brew strength, auto shut off and a self-cleaning option it's easy to see why this one makes our short list.
The Ninja hot and cold brewed system is one of the most versatile coffee makers on our list. With a built-in milk frother and 5 different brew styles, this home brewing station can give you that coffee house feel.
If a regular cup of joe just isn't your style this Mr. Coffee might be right up your alley. With three types of specialty brews available at the touch of a button (espressos, cappuccinos or lattes), this one is a must for home brewing.
The Bunn Velocity Brew gives you a quick 3-minute brew with no loss of flavor. The multi-stream spray ensures full saturation of grounds to yield a great tasting cup of joe.
The Hamilton Beach 12-Cup Programmable Brewstation is certainly one of the more budget-friendly options on our list. But the low price point doesn't skimp on great features. The internal tank eliminates the need for a carafe. Coffee can be kept warm for up to 4 hours and a push bar dispenses coffee one cup at a time.
The Ninja 12-Cup Programmable coffee maker has an extra large shower head for maximum ground saturation. With thermal flavor extraction, adjustable brew settings for classic, rich and small batches you'r sure to get a great cup of coffee with every brew.
The Cuisinart Grind and Brew freshly grinds coffee beans before brewing. It has an adjustable grind control, adjustable brew strength, and a gold tone basket filter.