The Best Wallets, Phone Cases, and Organizational Tools You Can Buy
Does your pocket clutter give you joy? Here's how to fix that.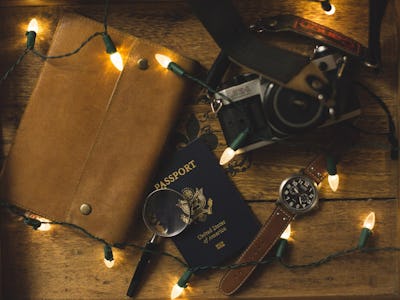 https://unsplash.com/@jordanmadrid
Was that a three-week old candy wrapper in your pocket? How many of those keys do you actually use? And what about that fat wallet? Do you really need to carry all of that everywhere you go? Take the (Marie) Kondo craze to your pocket and get rid of anything in there that doesn't give you joy.
Pull everything out and throw it on the table. Put back the things that make you smile.
Are your pockets empty now? We thought so. Now lets replace that crap with items of beauty you will enjoy.
Slim, gorgeous, and helpful. This is what you want in an EDC (Every day carry) knife, right? This one, you could wear on a date so that when you pull it out to rescue a kitten tangled in twine, your lucky companion will swoon.
This wallet will fit any pocket you have, including those skinny jeans you only pour yourself into when you are highly motivated. The ID window will speed you through the ID-checking portion of the evening so you can get right to pouring on the charm while the bartender pours your drink.
Keys. The bane of the pocket. Pull off every key you never use and put those pocket-fillers elsewhere. What's left are the one – or three – keys that go in your pocket. This Studebaker-crafted key chain is so pretty and minimalist that it's worthy of the prime real estate that is your pocket.
Too many necessary keys for a big purge? How about this, then. Combine your keychain with your pocket tool. This carbineer/keychain will 007 you out of just about any scrape your spy lifestyle gets you into.
This thing! Wow. You can cram a bunch of cards, a key, some cash into this and still fit it in your front pocket. There's no extra gear here. But you might need to watch a video to understand how it can be larger on the inside than on the outside.
You're carrying your phone anyway, right? Why also carry a wallet? Just wrap your tech in this protective case and put your cards in the flap. Upgrade your style at the same time.
This combo wallet/phone case won't slow down your selfies or make you carry black when red is your jam. It will streamline what's in your pocket, though. One credit card, an ID, and your phone. Do you really need more than that?