Facebook Tributes: How Facebook's A.I. Will Help Honor Deceased Loved Ones
Can Facebook automate the digital grieving process?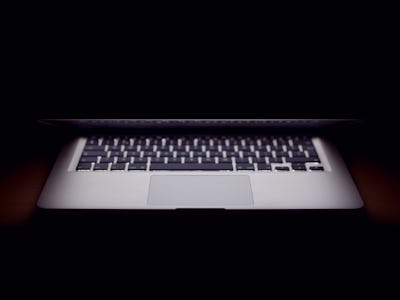 Facebook
Ghost "stories" have inarguably gotten more real in the social media age. Our digital profiles often linger after we die, in some particularly traumatizing cases reappearing as suggested friends or triggering birthday reminders. After years of horror stories, Facebook has now turned to A.I. to help automate the digital grieving process.
In a Tuesday press release, Facebook COO Sheryl Sandberg announced a series of changes to the platform's memorialization process — most notably, the introduction of A.I. to identify and "hide" Facebook pages of deceased users from their friends' news feeds, even if the page hasn't been pinged as a memorial page yet. Sandberg has experience dealing with the intersection of grieving, social media, and trauma first-hand, after her husband Dave Goldberg died suddenly in 2015.
Previously, a Facebook spokesperson told Inverse, someone had to pointedly identify another user as "deceased" in order to trigger the memorialization process, which includes hiding the profile from birthday reminders, suggested friends and group member lists. But the physical act of marking a person as "dead" has also become a painful, 21st century part of grieving. Some would rather put that off, wrote Sandberg, as it feels like a particularly final step. In utilizing A.I. technology, Facebook hopes to identify and hide profiles of deceased users, regardless of whether their loved ones have taken this step.
Though Facebook has been mum about the details of their machine learning — the algorithm scans for signs that someone may likely be deceased, says Facebook — the platform has reportedly been searching for a way to automate the memorialization process since its introduction in 2007.
Facebook is not the only platform to have built out a memorialization process — Instagram offers a "Memorialized" account header and Twitter asks for a death certificate before allowing friends and family to deactivate an account — but Facebook's more interactive features, like birthday reminders and event invites, made their initial lack of a death acknowledgement more noticeable.
It took three years before memorial pages were created; in 2009, Facebook gave users the ability to mark a loved one as "deceased" and create a memorial page, where friends can post messages and share photos. That feature came just a week after Facebook introduced a feature that urged users to "reconnect" with old friends they may know; almost immediately, people began speaking out about being matched with "old friends" who had, in fact, passed away.
In addition to the A.I. integration, Facebook says it will also establish a new Tributes section on memorialized pages, allowing people to post messages, photos and videos for their deceased loved ones, while maintaining the appearance of their original "wall."