This VPN Gives You Total Online Privacy
What's the best of the best VPN?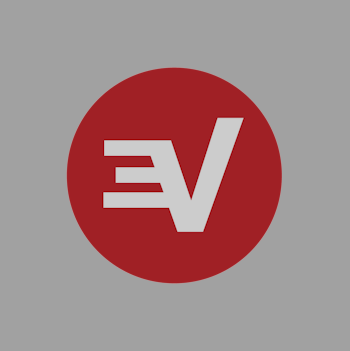 ExpressVPN
Currently in the market for a VPN? If this is a journey that you're considering or currently enduring, you'll find that it's an arduous one if you haven't already. It seems like there are simply too many options out there, especially if they essentially do the same thing. Luckily, the pearly gems really do shine through the rest and we've chosen one of the best around.
But first, a shoddy definition of what a VPN is.
What's a VPN?
A VPN stands for a virtual private network, which basically encrypts the traffic sent and received from your device and the internet. On an unsecured network, the journey your request makes from point A to point B can be seen by hackers, ISPs, and other entities if they were so inclined. Funnelling your traffic through a VPN encrypts that journey for your privacy.
VPNs can also bypass censorship on the internet. A great, obvious example are the regional restrictions imposed by Netflix. Some of Netflix's content is blocked depending on where you're located in the world and a VPN can help alleviate this.
Express VPN is one of the best around, full stop.
There are literally countless VPN services available, so to stand above them all in one form or another is truly an impressive feat. Only a handful are able to achieve said feat, and Express VPN is one of the best.
Here are just some of the features you'll get with Express VPN
Express VPN boasts 3,000+ VPN servers in 160 VPN server locations in 94 countries.
Network Lock Kill Switch stops all incoming and outgoing traffic in case of VPN failure so your traffic is never exposed.
Best-in-class Encryption protects traffic between secure VPN servers and your computer, so that it can't be read by third parties.
24/7 chat support
While some reviews ding Express VPN on pricing, and rightfully so. There are comparable VPN services that you can find for cheaper. Still, this isn't an article about finding the best affordable VPN service. Luckily, Express VPN holds sales to cheapen up its yearly pricing, giving you more value for your money. No matter how you spin it, unless Express VPN somehow falls on its face (which is unlikely), it will remain at the top of the list for go-to VPN services for most.