Second Life Creators Test New VR Platform Called Project Sansar
According to the CEO, it will be the WordPress of VR.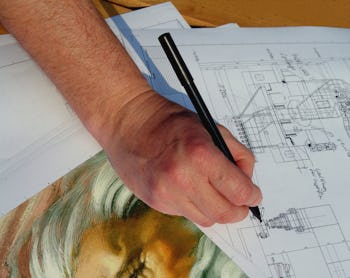 http://www.lindenlab.com/
Linden Lab, the company behind Second Life, is hard at work testing a new virtual reality platform for consumer-use called "Project Sansar." Details are scarce at the moment, and the particulars that have come out suggest that engineers are still figuring them out, but the project is worthy of note even at this early stage because it has some serious ambitions. But here is all we know so far about this potentially world-changing technology.
The only known image from Project Sansar is pure concept art.
Though Linden Lab built in a VR hack for Second Life last year, Project Sansar will be a completely new VR platform meant to be experienced via virtual reality technology like the Oculus Rift. It will also be available for regular PCs and mobile use at launch.
In lieu of big name developers, users will be able to create, share, and monetize their own custom virtual reality worlds. How that is going to happen remains to be seen, but the possibilities are mind blowing.
Social media features like avatars, texting, and voice chat will be available.
Linden Lab CEO Ebbe Altberg said, "Project Sansar will do for virtual experiences what WordPress has done for the web: empower a broad range of people to create with professional quality and reach global audiences." This means they hope to democratize VR just like platforms like WordPress made blogging ubiquitous.
The 3D content platform is being created using Autodesk's Maya software, but will open up to third party and native building tools after launch.
Former Linden Lab CEO Philip Rosedale created his own similar VR program called "High Fidelity" this past year, which is available to download here. Looks like there's nothing like a bit of friendly competition.