'Mistress America,' 'Frances Ha,' and the Baumbach Bummer
The lingering darkness that haunts the writer/director's rapidly expanding catalogue.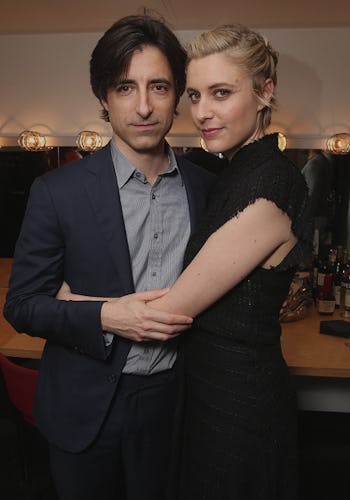 In all of writer and director Noah Baumbach's films, there are moments where the viewer feels his/her grasp on the primary character loosening. These are not twists, just unpleasant elucidations. Despite the protagonist's confusion, ill temper, or self-destructive behavior, you're led to believe that these complications will eventually lead to some sort of moment of clarity — the character's realization that it's all surmountable. But this never comes in any satisfying form.
Inevitably, Baumbach's characters feel stuck in difficult periods of their lives, whether broad (teenage years in Squid and the Whale, college years in Kicking and Screaming) or more specialized (Nicole Kidman's emotionally damaged near-middle-aged woman in Margot at the Wedding). You get the sense that you're meant to view these as "slice of life" views of a "phase." However, Baumbach's characters generally leave his films adrift, without exit strategies. There are no clear slivers of hope, or articulated moments of self-actualization. This sometimes results in characters beginning and ending as either dislikable (most of the Squid and the Whale cast, Stiller's protagonist in While We're Young) or at worst, indecipherable (Margot). In many cases, one leaves a Baumbach film with a vague feeling of malaise, like something unwanted has been unloaded onto you. It's an itch you can't scratch; I will refer to it as the "Baumbach Bummer."
2013's Frances Ha seemed to signal a refreshing, more inviting new direction for the director. The film was written with Greta Gerwig, his new star-of-choice, girlfriend, and creative collaborator. Frances was his lightest film since his very first effort: the overly stagey but sporadically charming ensemble comedy Kicking and Screaming. Instead of taking cues from darker bildungsroman films (see Wes Anderson's Rushmore), Baumbach returned to his first muse: the work of Metropolitan and Last Days of Disco writer/director Whit Stillman. As he had with Chris Eigeman in Kicking and Screaming, he poached a Stillman collaborator — Gerwig was the star of Stillman's Damsels and Distress — and together, Baumbach and Gerwig imbued the Frances script with hints of Stillman's forgiving nature and goofball moments. Despite some moments of the type of verbose, difficult-to-sell dialogue that has plagued every Baumbach project to date, Gerwig's obvious influence as a writer, as well as her typically appealing performance, helped make the film the year's best dramatic comedies.
But still, Frances Ha's ending is a bit more than bittersweet. It only narrowly escapes leaving that old Baumbachian bad taste in your mouth. One can't help but wonder if Frances' stepping back from her dreams of being a high-profile dancer and choreographer will, eventually, negatively affect her psychological world in its own way. Is it a temporary respite or a permanent solution? It's hard to know what to glean.
Baumbach's newest Gerwig protagonist is also somewhat obscure. Mistress America, which was released on Friday, is primarily a portrait of a Hell's Kitchen-dwelling woman in her early 30s — Brooke — floundering in her career, jousting with notions of greatness, constantly flubbing in her personal life, and on the edge of a serious nervous episode as she struggles to keep the glass looking half-full. The film is filtered through the perspective of Gerwig's new disciple and the film's resident Nick Carraway, Tracy Fishko: a first-semester Columbia freshman who both worships Brooke and views her from a condescending distance when translating her into a short story. The film's climax comes when Brooke discovers the story and casts Tracy off. The last thing she wants to be seen as is a Gatsby; she feels too much like this already.
Tracy — like Jesse Eisenberg's Walt Berkman in Squid and the Whale — is struggling to figure out what sort of person she is, or wants to be, and if she's one of the good ones. She feels isolated from everyone, because to varying degrees, she believes herself to be superior. We don't end up liking Kirke's character as much as we do throughout the film's first act, but we trust that someone in her time of life will end up sorting themselves out — that her experiences tagging along with Brooke have taught her something important about herself and how to interact with people. In a sense, the friendship functions for her, like a first love. But she exits the film relatively unrepentant and still fiercely ambitious, if a bit more diplomatic in her friendships.
Meanwhile, ominous storm clouds hang over Brooke's head in her final scene. Like Frances, she eventually gives up on the dream she chases throughout the film: opening a new restaurant (also, possibly, a fancy bodega, hair salon and mini-community center). The ideal of having her own business seems like a perfect way to satiate her chronic need to escape. Then, her engagement to a savvy businessperson and investor falls through because of an incriminating Instagram photo. A Goldman Sachs-employed ex-flame puts up the amount Brooke requests from her for the project, but only if she abandons the restaurant idea and uses the money as a trust fund. Ultimately, we find Brooke, having rejected the trust fund offer, headed out West without any irons in the fire, barely out of the throes of depression. Will she start from scratch and just pursue another impossible dream, or will she settle into a steady, easily accessible routine (like Frances)? Is Baumbach pointing toward something at all?
So it's that Baumbach Bummer again — just integrated more subtly into these two lighter portraits of young New York women at slightly different points of their lives. The effect recalls Stillman's trilogy of Metropolitan, Barcelona, and Last Days of Disco. His characters are ages circa 19 through 33, struggling through succinct life phases. Stillman's camera functions like his characters' hindsight; much of the humor comes from our observation of their inflated sense of self-importance. Baumbach and Gerwig's sensibility is similar in Frances and Mistress America.
Gerwig seems to be the yin to his yang, casting a Stillman-esque sympathetic eye, whereas Baumbach spotlights moments of these characters' fundamental selfishness, postulating a bleaker view of human nature. His side of the equation comes through in spades in his first self-written film of this year — the Ben Stiller and Naomi Watts vehicle While We Were Young — which explores a middle-aged couple's Indian Summer sparring with young artists (Adam Driver, again). Eventually, Stiller and Watts's characters return to their imperfect, resentment-tinged lives, their relationship still in the repairing stages, having accepted – somewhat reductively — that millennial culture is poisonous.
As the narrative scope of Baumbach's films narrow, the more they require that the viewer accept them as "realistic" portraits. Unfortunately, his cynicism sometimes hinders the sense of verisimilitude it's attempting to create. The more on-the-surface issue is that the pervasive bummer-ness can get in the way of humor, and certainly the naturalness of the dialogue. In Mistress America, the enthusiastic Gerwig and Kirke seem to be overworking to compensate for the script's verbosity, with a divided focus between selling off-the-wall situational humor and driving home latent, near-psychoanalytic points.
The best moments come when the film commits to being a drawing-room ensemble comedy in its second act, when Brooke, Tracy, and her friends travel to the house of Brooke's now-wealthy ex-friends Maimie-Claire (Heather Lind) and Dylan (Michael Chernus). The farcical nature of these scenes balance out the intimations that Brooke and Tracey's senses of self-worth are crumbling. In engaging sections like these, Gerwig clearly helps Baumbach shunt his world-weariness to the side. In the end, though, he always wins. The only question is how high our tolerance is for his preachiness and rarefied worldview.