Get Your Pupper a New Look for Spring (and Pick Up a Little Something for Yourself To-Boot)
Why should your dog be the only one getting gifts?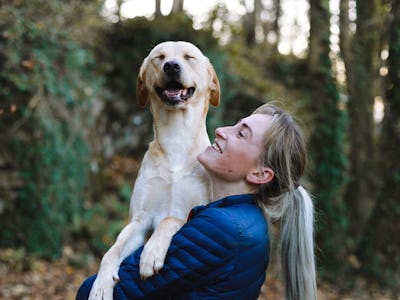 Photo by Humphrey Muleba from Pexels
Spring is a great time to look at your current wardrobe and decide it's time for a complete and utter change. And now that doesn't just have to pertain to you but can also extend to the swag that your furry best friend is wearing.
If you're looking to up your style and give your pup some fashionable collars, leashes, harnesses and more, then you'll fall head over heels for the following items.
FurTrader Comfort Dog Harness
For those who prefer to walk their dogs with a harness, you might want to look at one of the many patterned harness available through Wolfgang. Not only are they fashionable and colorful, but they're also comfortable and won't irritate your pup at all.
OverLand Dog Leash
And if you prefer to walk your dog with a traditional (or not-so-traditional, with these unique patterns!) leash, then you might want to look into one of the many fashionable leashes. The same patterns are available, and they have a four-foot-long and six-foot-long option to purchase.
MesoGlyph Dog Collar
In a collaboration with Wolfgang, gear brand Giro designs quirky dog collars that can make your pup look trendy while also withstanding the wear and tear on all their adventures. If you purchase from the MesoGlyph Collection, a donation will be sent to nonprofit Rocky Mountain Rescue Dogs.
Tradesman Zip Fleece Hoodie
What's cooler than a cozy black sweatshirt? One that matches your dog's harness, collar, and/or leash! These minimal black zip-up hoodies have a big kangaroo pocket and have the Wolfgang logo that you'll also find on your pup's products. Wear that hoodie loud and proud, owners!
Lone Short Sleeve Women's T-Shirt
Nothing says that you're an animal lover like a plain white T-shirt with a Wolfgang dog on it. It's simple yet classy. Wear it around the house while cuddling with your dog or out exploring as you walk themwith a matching leash or harness.