The Bar Is Open With Mike Will and Crew in "Drink On Us" Video
Mike Will, Swae Lee, and Future join John Wall, Miley Cyrus, and French Montana in latest video.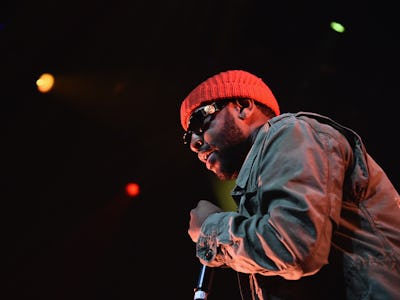 Michael Loccisano, Getty Images 
Remember Spring Breakers? Honestly, I don't because I never saw the movie, but I watched the trailer enough times to remember that there were guns, rappers, SPRING BREAK, and ski masks. Thankfully, I'll never have to watch it because recent rap videos continue to borrow from the premise of that particular trailer.
Mike Will Made It's minor single "Drinks On Us" is the latest to do this. The woozy 3 a.m. club track gets an appropriately skeezy video with Mike Will, Future, Miley, French Montana, and a couple other celebs lurking around a strip club until a robbery by the wait staff goes off. Mike Will remains one of the biggest named producers in rap, and this video is a nice reminder of the ridiculousness that can occur when there's a production budget.
The only complaint is that this is the summer of the Weeknd, so why wasn't his remix included here?