Talking on a Podcast Cost a Nintendo Translator His Job
The job needed strong communication skills. Just not this kind.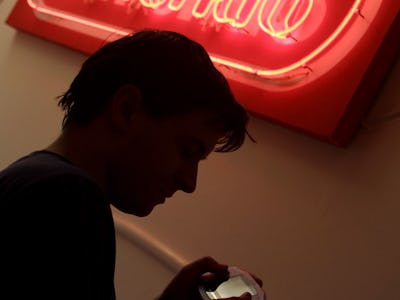 Getty Images
Chris Pranger had a cool job as a localization editor for Nintendo. For talking on a podcast, Nintendo canned him.
Pranger was employed by Nintendo at Treehouse, the gaming giant's in-house firm assigned for translating games for North America. Speaking on Part-Time Gamers, a very small podcast, Pranger dished on… not a lot. Though he had access and saw the behind the scenes of top Nintendo games, he said nothing too damning. No gossip, no drama, just the passion Masahiro Sakurai, the director of Super Smash Bros., has about making video games, equaling him to Vincent van Gogh. Other than that, it was just dudes talking video games.
But that could have been it: Pranger praises competition like Sony for Naughty Dog's Unchartered games and goes in-depth on why the Final Fantasy VII remake is a rock and a hard place scenario. He also talks about Nintendo's hesitance to localize some games that he describes as "so Japanese" that they would not turn a profit abroad. NeoGAF users didn't like this very much.
Nintendo's operations are precious secrets, so Pranger just being on a podcast without their approval may have irked the powers that be. If they didn't have their employees sign the strictest NDAs they're probably Xeroxing and sending armies of interns out with them at this moment.