The 'Uncharted' Movie Gets a Release Date as Sony Goes Big
The writer of 'Zero Dark Thirty' is about to try to make the first great gamer movie.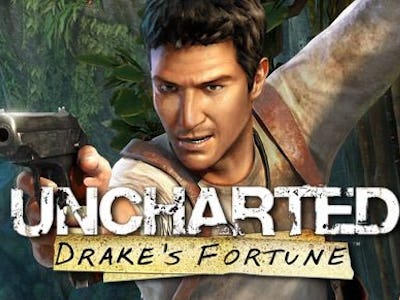 Sony
Sony just announced the June 2017 release date of the Uncharted along with the planned debuts of 15 other films. The release gives movie lovers, particularly action movie lovers, a lot to be excited about — not the least of which is the opportunity to see Mark Boal try to make the first great video game movie.
There are a lot of franchise attempts on the list. Another Resident Evil; two, count them, two more Bad Boys films; the first of which the studio must hope will be a long and successful run of Dark Tower movies; a Jumani remake; and the Ghostbusters reboot that feels like it's already hemorrhaging thinkpieces on misogynist fan reaction. Oh, and there will be another Underworld because that's how physics works. Among the few original projects, Baby Driver is the movie Edgar Wright started work on the second he walked away from Ant-Man. The film's description — a getaway driver with his "own personal soundtrack" dealing with a complicated love interest and an angry crime boss — makes it sound like Drive by way of Twilight, but Wright has a quality track record.
But really, if you're going to get hyped about anything on this list, get hyped for Uncharted. I know the count on good video game movies is still flatlined, but take into consideration the project is being written by Zero Dark Thirty and Hurt Locker scribe Mark Boal. If you haven't seen those yet, call into whatever passes for your job, fire up the BluRays, and make a difference in your own life for once. Outside of film, Boal's worked as a freelance journalist embedded with troops and bomb squads in Iraq, so globetrotting danger is something he knows a little about.
Here's the full list of release dates:
"The Shallows" – 6/24/16
"Ghostbusters" – 7/15/16*
"Patient Zero" – 9/2/16
"The Magnificent Seven" – 9/23/16*
"Underworld 5″ – 10/21/16
"Passengers" – 12/21/16
"Jumanji" – 12/25/16
"The Dark Tower" – 1/13/17
"Resident Evil 6″ – 1/27/17
"Bad Boys 3″ – 2/17/17
"Baby Driver" – 3/17/17
"Barbie" – 6/2/17
"Uncharted" – 6/30/17*
"The Lamb" – 12/8/17
"Bad Boys 4″ – 7/3/19