Get 20% Off This Sought-After Nintendo Switch Bundle
A brand new console and one of the best games of the decade are cheaper than ever.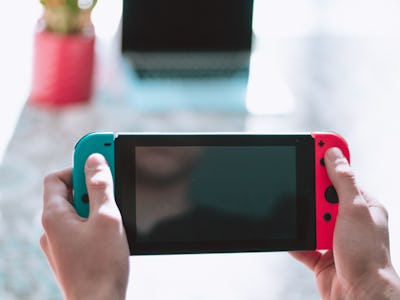 Unsplash / Corey Motta
Amazon's Black Friday deals keep getting better and better. We've found a low-key deal on our favorite games console, the Nintendo Switch, bundled with one of our favorite games in years, Mario Kart 8 Deluxe, for more than $60 off today. It's on back order right now so the usual Prime 2-day shipping won't happen, but if you pull the trigger today, you'll get it delivered after the weekend no problem.
The Switch is still a very new console, and some of Nintendo's proprietary games so far have been among the best I've ever played Breath of the Wild (get it here) is a masterpiece that ranks in my top 3 video games ever, and it's been a delight to finally see the classic Kanto Pokemon games rendered in HD on TV at last with Pokemon Let's Go (get it here). This is a seriously good investment. Go get the deal before that delivery window expands even more.