Grab This Ultra Plush U-Shaped Body Pillow for Over 75% Off
It conforms to your body for an amazing night's sleep.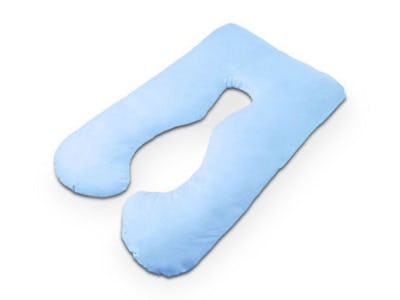 Inverse Shop
The Details:
Helps troubled sleepers and new moms get some much-needed rest.
U-shape conforms to the body, supporting your neck, shoulders, back & hips to ease aches & pains and get you to sleep.
Lumbar support helps sciatica, gastric reflux, and other conditions.
Polyester material is ideal for people with allergies or other sensitivities.
Soft cover included.
Works in any position, and wonderfully for breastfeeding infants as well.
Why You Want It: Your first instinct might be to scoff a bit at getting a body pillow, especially one as intense as My Giant Pillow, but if you take your sleep seriously, don't you owe it yourself to see if it could make a difference? The shape conforms to your body and gives the support to truly suspend yourself and relax, saying goodbye to aches and pains as you gently doze off into infinity.
The Deal: 75% off MSRP gets you this usually 200 dollar pillow for just $49.99. Use the BFSAVE20 code for a limited-time extra 20% off now at the Inverse Shop and explore a new frontier of great sleep.