Who Exactly Is on Dr. Dre's New Album?
Looking at the unknown guests on Dre's big finale.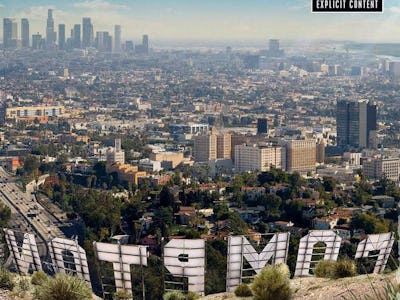 Dr. Dre's upcoming album, Compton: A Soundtrack by Dr. Dre, has two featureless tracks: "Intro" and the album's closer, "Talking to My Diary." Like 2001 before it, Compton will likely see Dre The Producer take centerstage while Dre The Rapper sits more anonymously alongside a bevy of guests. Considering his prestige, one would expect a star-studded tracklist. Compton delivers on big names (Eminem, Ice Cube, Jill Scott, and Xzibit each appear on one song, while Kendrick Lamar and Snoop Dogg each appear on two), but for the most part, the album is full of newcomers and unheralded industry vets. David Turner has already introduced you to the next-biggest guest on the album, King Mez, so let's take a look at the other unknowns.
Justus
Justus is probably the biggest question mark on Compton. A profile from D Magazine reveals he's a 23-year-old from Garland, Texas named Justin Mohrle, whom Dre took under his wing back in January. One of the songs that convinced Dre was "Selfish," which is Mohrle's take on Justin Bieber's "All That Matters."
Asia Bryant
Asia Bryant pops up as the lone soloist on back-half cut "Just Another Day," which means it's likely the Charleston, South Carolina native will get a big hook all to herself. If her touching, powerful, MLK-interpolating single "I Had a Dream" is any indication, she'll make herself known on Compton.
Anderson .Paak
Dr. Dre keeps it local with California native Anderson .Paak, who will appear on six of Compton's 16 tracks. In 2013, Paak released his Cover Art EP through Hellfyre Club, the L.A. label run by freestyle king Nocando. On the EP, he's got a funk take on the White Stripes' "Seven Nation Army." More recently, 2014 single "Drugs" has the amped-up feel of Travi$ Scott's best tracks.
Candice Pillay
Candice Pillay appears on tracks with both Kendrick Lamar and Eminem, so while she's in good company, she'll also have a lot to live up to. Hailing from South Africa, Pillay released her debut project, The Mood Kill, last December. On "Hold On," Pillay longs for her lover, her voice sounding soft and atmospheric.