Get Hip to Dr. Dre's New Favorite Rapper: King Mez 
Meet the future star of Dr. Dre's 'Compton".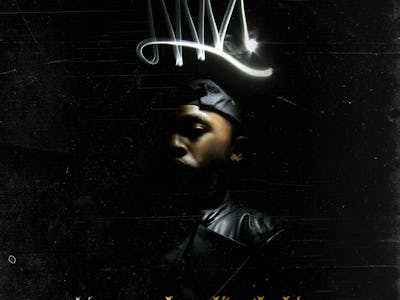 King Mez 
Last week, Dr. Dre announced Compton: A Soundtrack by Dr. Dre will be released on August 7th in conjunction with the upcoming film Straight Outta Compton. The album is the first major release from Dr. Dre since 2001, which dropped when Bill Clinton was still in office. Compton will feature big names, like Kendrick Lamar and Eminem, but also lesser known rappers, including North Carolina's King Mez, who appears three times on the album.
Hailing from Raleigh, North Carolina, the state's capital, King Mez was known locally for years and even more so after the release of his Long Live The King mixtape last year that received coverage in Complex and Pitchfork. But just as attention was really starting to shine, he made a move from the east all the way across the country to California. Out in California over the last year, he's been working on unreleased Dre music like many legends before him.
Except Mez is about to #actually be on Dre's long awaited album, a fact that's sure to magnify the attention on the rapper/producer. Neither a gruff gangster rapper nor one with the West Coast laid back mood, Mez is a bit more in-the-pocket. Internally focused and meditative, it'll be interesting to see exactly how he'll fit into Dr. Dre's world, which for this album includes Eminem, Ice Cube, Kendrick Lamar, and plenty of others. But after a year of working with him, Dr. Dre certainly would know how to use the young rapper.