This Watch Makes The Perfect Holiday Gift
The perfect watch for the price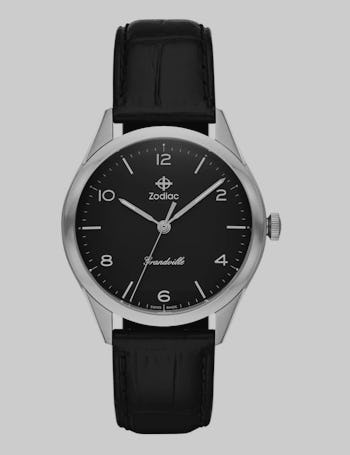 huckberry 
There are two problems with watch shopping:
You find a watch you love and it's likely to set you back three months rent.
You find a watch you can afford and it looks like the kind of watch you wouldn't waste $1.00 on buying.
The Zodiak Granville solves both problems. This watch looks great with a vintage watch style of the early 1900's when the goal was to create elegant and sophisticated timepieces. And it makes sense since the company has over 100 years experience making quality pieces.
The watch features an alligator band which makes it perfect for wearing around the house, at the office or a more formal function.It's built to look good on you.
It's also got swiss construction and automatic handmade movement. It should keep time without having to constantly update or reset the watch. It's stainless steel so it's primed and ready to take the wear and tear you are going to put on it.
The price is $495 dollars which is a steal for the quality of this watch. Everyone will be looking for the perfect timepiece to give as a gift but this is the one to give. When you look at other great pieces similar you could easily pay two to three times as much.