Become a Cyber Security Expert for An Unbelievable Price
This could be your first step to greatness in the field.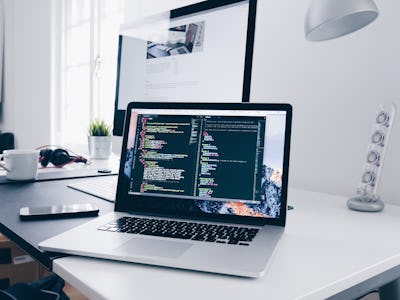 Unsplash / Christopher Gower
The Details:
Learn what you need to pass three major, widely recognized cyber security certifications.
Become familiar with what it takes to brainstorm and institute security measures in complicated enterprise environments.
Get a handle on the importance of data analysis in security solutions.
Become an ethical hacking hero with the Pentest+ course & certification.
Why You Want It: Cyber security is one of the most exciting IT areas you could enter. It gives you the chance to anticipate data threats and implement protective measures for organizations,. And because practically every business wants to minimize breach risk, opportunities abound. But cyber security degrees aren't exactly the norm, so most companies use certification as the main indicator of candidate know-how.
The Deal: If you're interested in cyber security, this could be your first step to greatness in the field. Usually $297, The CompTIA Cyber Security Expert Bundle is on a steep 80% discount right now at the Inverse Shop, bringing the total to just $59.