Conquer Google With The Ultimate SEO Tool
SEOPop Pro automizes one of the hardest parts of web analysis.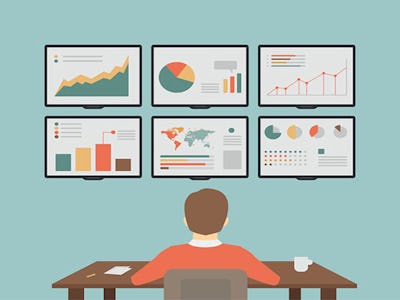 Did you know that the top three spots on Google receive nearly 60% of all search engine traffic for any given keyword? That's the magic of SEO, baby, and you're falling behind if you're not learning the ins and outs of this vital tool.
That's why SEOPop exists. SEOPop analyzes a website to generate an SEO report card based off of a large list of weighted SEO factors, like in school but more high-tech. SEOPop then creates an in-depth audit of the URL being analyzed. Doing this manually is incredibly difficult, but SEOPop automates the entire process, providing you with helpful tips on how to ensure your site is getting the exposure it needs and deserves, and providing you with the tools to make the necessary changes for maximum engagement.
With SEOPop Pro, you can unlock an enormous range of Pro features, from backlinking and anti-malware tools to keyword and domain analysis help. You'll be able to visualize your overall SEO report card and compare it to your competition, gain breakdowns of your social signal impact in SEO, including Facebook and Twitter page analysis, and improve your site's mobile performance by identifying how Google ranks your site on smartphones and tablets.
Normally $149.99, lifetime access to SEOPop Pro is currently 83 percent off at just $24.99 over at the Inverse Shop.