3 Amazing Tech Jackets That Will Keep You Warm and Save You a Bundle
That's right: Tech jackets.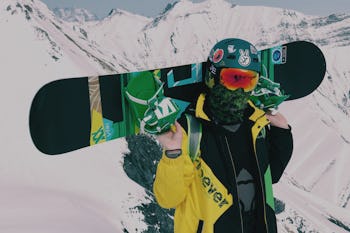 Unsplash / Max Kukurudziak
When I was first asked to write about the best "high-tech" jackets for winter I was imagining something out of Inspector Gadget with some kind of weird jetpack accessory or something made entirely out of solar panels that can independently charge your phone while you hang out in the park, or something. But no, turns out just keeping warm requires a lot of innovation still, and a lot of clothing companies out there have some pretty impressively-engineered solutions.
So, these tech jackets are not the powerful exoskeletons of sci-fi movie lore, but more in line with a regular jacket, just with some extra scientific work behind them to make them light, thin, and warm as hell. Here are out three favorites.
With 4.3 stars out of 5 from more than 70 customer reviews, the Columbia Omni-Heat jacket is one of your best bets for winter. It's sleek, simple, and goes with anything, and the Omni-Heat technology means that a reflective lining directs more of your body heat right back on to you, instead of leaving your body for good like some rude, chilly ghost.
Some hidden pockets and a superior thermal lining make this the go-to budget pick for anyone wanting to stay warm — and looking good — this winter.
Primaloft is magic. It's 100 percent synthetic, dries almost instantly, and contains all the thermal properties of real down lining without the weight. Just try it for yourself and see what a difference it can make on even the harshest, coldest days.