The International 2015, the Biggest Prize Pool in eSports History, Begins Today
The grand prize is currently at $6 million.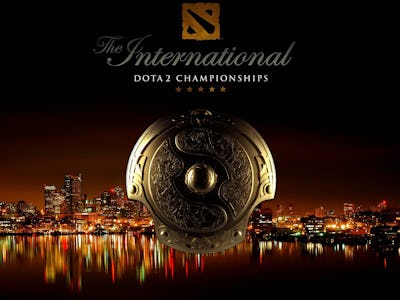 Valve Corporation
The annual Dota 2 championship, The International 2015, has kicked off its main event stretch after last week's group stages matches. Taking place at the KeyArena in Seattle, this year is historic for its monumental prize pool, just north of $18 million — the largest in eSports history. The winning team is set to win approximately $6 million.
The tournament kicked off at 1 p.m. EST today with a grand orchestra performance from Video Games Live.
Starting today until August 8, sixteen teams will compete in double elimination. Eight teams start in the Upper Bracket, eight in the Lower Bracket. The Upper Bracket will compete in games of best-of-three, while the Lower Bracket competes in best-of-one. The Grand Finals will be best-of-five.
Here is the breakdown of the tournaments:
Upper Bracket, Best-of-Three
LGD Gaming vs. Team Empire
CDEC Gaming vs. Cloud 9
Evil Geniuses vs. compLexity Gaming
Team Secret vs. EHOME
Lower Bracket, Best-of-One
MVP Phoenix vs. Newbee
Vici Gaming vs.
Natus Vincere (Na'vi)
Virtus Pro vs. Fnatic
Invictus Gaming vs. MVP Hot6
The winners of Upper Brackets move on to the next round. The losers of the Upper Bracket will compete in best-of-one matches against the winners of the Lower Bracket. Losers of the Lower Bracket are exiled like lepers.
To watch the tournament, livestreams are available on Twitch, ESPN 3, YouTube, and the official Dota 2 website.