Save Time and Money on Primary Goods' Linen Today
Making your bed will never be the same.
by Shane Roberts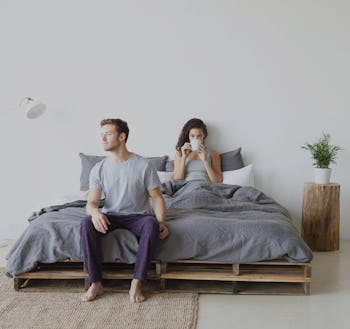 Primary Goods
What's better than 100% French linen? Not having to make the bed. Save $75 on Primary Goods using promo code SKIMPRIMARY when you spend $300 or more today.
Primary Goods entered the heavily contested bedding fray focused on both quality and innovation; starting with truly luxurious 100% stonewashed French linen that only gets better with use and coupling that with snaps for your flat sheet. The snaps keep the flat sheet aligned and moving in concert with the duvet, meaning making the bed consists of flipping up the duvet once you're up. You can even buy multiple flat sheets to switch out and wash the duvet less often.
As has become table stakes in the sleep industry, Primary Goods' products include a 100-night risk-free trial, which is good since they are definitely an investment. That not-millennial pink rosewood colorway though…
$75 off $300+ site on Primary Goods with promo code SKIMPRIMARY