Complement Your Favorite Tech With 20 Percent Off at Elevation Lab
Headphone hooks, charging pads, external battery packs and more are on sale.
by Shane Roberts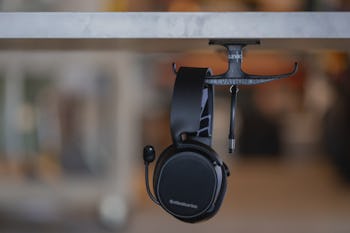 Elevation Lab
Elevation Lab makes great, mostly Apple-focused tech accessories, and you can save 20% on their entire lineup today with promo code SKIMLAB.
Need a stand for your Apple Pencil? A wireless charging pad with zero lights for your nightstand? An external battery pack with an Apple Watch charger built in? Elevation Lab makes it.
Their most famous and indispensable piece is their Anchor under-desk headphone hook, which just got even better, stronger, and more versatile. There are several great desktop headphone stands out there, some even have RGB lighting and/or USB ports, but they all take up space, literally and visually. The Anchor Pro keeps your headphones in reach but out of sight.