The Best VPN Deal on the Internet Just Got Cheaper
You don't want your data to end up in the wrong hands.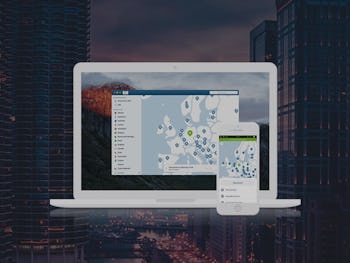 StackCommerce
The Details:
Get double-encryption across devices and networks to prevent data getting into the wrong hands.
Enjoy a strict no-log policy with Nord.
Access an entire world of previously restricted content and browsing options from around the globe.
Get the best VPN experience with extra features such as encrypted chat, connection failure protection, and auto-destroy notes.
Why You Want It: Even though we live in hyper-educated, digital times, many don't realize how vulnerable their content is while connected to their home networks, not to mention public WiFi. Ignoring the problem won't make it go away, but an effective VPN encrypts your data and create an access barrier for prying eyes. Plus, you get the added bonus of being able to bypass local content and browsing restrictions.
The Deal: Legitimate VPN subscriptions can be pricey. The good news is, this means a lot of dollars off when they go on discount. Pick up a 2-year subscription to Nord today for just $95.75 after 66% off.