Say Goodbye to the Most Annoying Part of Owning an iPhone
iMazing is the miracle app you never even knew existed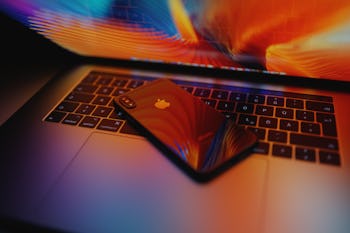 Unsplash / Nikolay Tarashchenko
What's the worst part about owning an iPhone? Yes, the back scratches up faster than seems physically possible, and Android users will forever be looking down their noses at us, but the right answer here is transferring the data to and from our phones using iTunes, an app I can only assume was developed in the bowels of hell and designed by demons to be as confusing and as slow as possible. Well, that torture is no longer a reality, because iMazing is here.
iMazing calls itself the Swiss Army Knife of iPhone, iPad, and iPod management because it lets you truly manage your mobile data the way you want to. This all-purpose tool lets you easily browse and manage your backups, extract and print your text messages, drag and drop songs to your iPhone - all without jailbreaking your device. If you've ever upgraded or had to switch phones, you know the pain of leaving data behind. iMazing feels for you, and it's here to help.
With iMazing you can transfer files between any Mac or PC & any iOS device wirelessly or via USB, quickly update a new iPhone with your old data by copying everything or selecting the content to transfer, copy music back & forth between iPhone, iPad, iPod, & your computer, export your pictures and videos without iCloud or iTunes, and even store full backups.
Normally $89.98, which is a price I would still pay for this amazing thing, the App is currently on sale for just $19.99. A saving of 77 percent.