Paul Allen Tries to Jumpstart the Seattle Art Scene With Seattle Art Fair
The Microsoft billionaire wants to prove the Northwest has more to offer than coffee and salmon.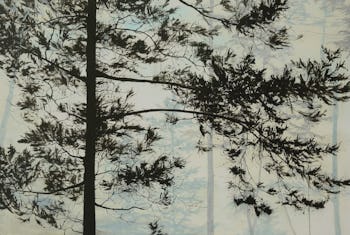 The inaugural Seattle Art Fair kicks off today at the CenturyLink Field Event Center in the Emerald City's SoDo neighborhood. Think of it as gentrification at hyper speed: 60 high-end galleries from around the world, including power players (New York's Gagosian and Tokyo's Kaikai Kiki), are converging on a city that has historically been an art market backwater. The reason is simple enough: Paul Allen wanted them to. The Microsoft co-founder and Seahawks owner has thrown a lot of money into the effort and convinced other local luminaries, notably Howard Schultz of Starbucks, to do the same. The intention is to put the city on the circuit and also get local, largely tech-oriented artists in circulation.
There are 13 galleries rapping the Pacific Northwest at the fair, bringing everything from Native American artifacts to modern digital work. Around the city, the fair is also giving smaller organizations the chance to show off. A massive diorama by Wendy Red Star is going up in a park and artists without representation are flocking to the Out of Sight event. Per Paul Allen's wishes, the event is becoming an opportunity to bang the drum as well as an opportunity for rich folks (many of whom likely worked for Allen or Bezos, it's not a big town) to pick up Sol LeWitts.
It's hard to assess the success of a fair in its first year, but the Seattle Art Fair will presumably have to make sales and names to be a true success. The point here wasn't to get people to go to Seattle during the brief break in it's back-to-back rainy seasons. The point was and is to get people to think of Seattle as a relevant destination for artists and collectors. Paul Allen can make the pitch, but it's on the local creatives to make it real.