The Dirty Dog Dinner Democratizes Food Photography
You're not better than this.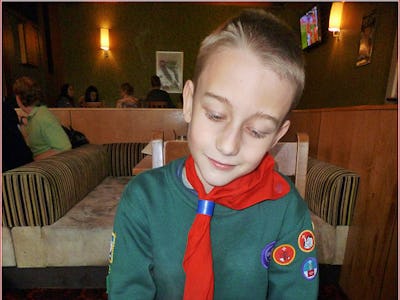 Graham Richardson via Flickr
A UK pub has accidentally taken social media food photography in a wholly new, decidedly less aspirational direction. Rather than quiche as metaphor for the good life, this is dog bowl of whatever as metaphor for just getting by.
As First We Feast reports, Varsity's Dirty Dog Dinner is "a mound of sausages, smokey bacon, chips [French fries], and baked beans," meant to resemble something you'd feed your pup. The DDD is apparently a longtime menu staple at Varsity, but only recently received wider attention after a post on the @WeWantPlates Twitter account.
There's nothing wrong with throwing all this cholesterol in one bowl together and enticing us to plunge our faces directly into it. Ostensibly, it's no different than ordering a burger and fries. But seeing it all together like that is not enticing, which is pretty much the point. This is populist pub food and, apparently it has a place — right next to nuevo cuisine — on your Twitter/Instagram feed.
Here's to being ourselves even when that doesn't make us much better than our mutts.