The Greatest Zoom Camera Is Now More Than 50% Off
Take pictures at 1000x magnification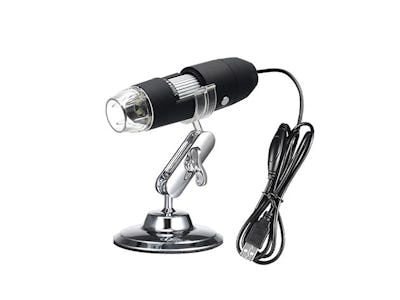 stackcommerce.com
The Details:
–Photograph objects intelligibly at up to 1000x magnification.
–LED lights and a dynamic sensor ensure clear, clear photos in a variety of environments and at a variety of magnification levels.
–The minimum 40x magnification setting allows you the option to take bird-eye pictures of smaller scenes.
–Comes with a stand to aid in focus.
Why You Want It: Everyone knows how grainy and unattractive zoom photos can be. Smartphones struggle to produce great zoomed photos, and that's only at 10x or below magnification. This camera, on the other hand, can take high-quality images at up to 1000x magnification. There's an entire world of microscopic possibility waiting for you.
The Deal: This is specialized gear, no question about it. The camera usually costs $129.99, but right now you can snag it for just $38.99
Microscope Camera with 1000X Zoom - $38.99 See Deal