Tig Notaro, Louis C.K., Diablo Cody Will Team Up for New Amazon Show
Semi-autobiographical means only semi-sweet in Tig's world.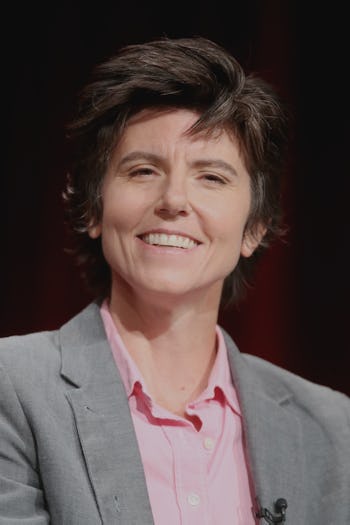 Getty Images
When you're on fire in the comedy world, ride the flames as far as they take you. Tig Notaro is running a master class in this right now. Her Netflix doc, Tig, premiered a couple of weeks ago, and she has an HBO special, Boyish Girl Interrupted, debuting next month. She even has a Twitter handle now, where her pals like Sarah Silverman are tweeting for her. (Side note: Sarah Silverman is allowed to tweet for me whenever she pleases, except in the weeks leading up to a job interview.)
And now, because more Tig is good Tig, Notaro is set to star in her own Amazon comedy co-written by Diablo Cody (Juno) and produced by none other than Louis C.K. It's as-yet untitled, but I'm pulling for Notaro-ous T.I.G.
C.K. is a natural fit as the producer of the sitcom. He has been waving the Notaro flag for years — including releasing her "Largo set" on his site. The show is to be partially based on Notaro's life and was initially set to be a deal at FX before it scooted over to Amazon. Time will tell if any of her pals in this trailer hyping her HBO special will appear:
Or if Tig will ever tweet, herself, to stop madness like this: