Apple iOS 12.1 Beta Hints at iPad Pro With Face ID and More
It's good news for people waiting to upgrade.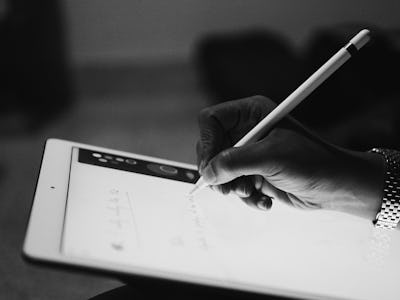 Unsplash / Suganth 🇮🇳🇸🇬
Apple released a beta version of iOS 12.1 to developers on Tuesday, and it's already led to some big revelations about the company's plans. The software update contains references to a fall 2018 iPad, suggesting a version with face recognition is on the way, as well as iCloud syncing for Memojis and group FaceTime support.m
The discovery, from 9to5Mac, shows assets inside the "Setup" app used by this year's iPhones also references a new unreleased iPad. The software also appears to run a background process that syncs Memojis, user-created animated emojis that use the TrueDepth front-facing sensor system on the iPhone X and later to produce fun animations controlled with facial expressions. The process suggests users will be able to upload their Memoji to iCloud for use on other devices, a feature that only makes sense with the rollout of Memoji onto devices other than iPhones.
Developer Steve Troughton-Smith has also discovered references to other under-the-hood changes. The software suggests Apple may include support for clickable thumbsticks in its "Made for iPhone" video game controller specification, a feature also found on PS4 and Xbox One controllers. The software also hints at support for face recognition in landscape orientation, a key feature for holding an iPad in multiple directions. The update also has a lot more references to whether an external display is connected, which Troughton-Smith speculates is "perhaps due to iPad USB-C rumors; it won't have the Lighting HDMI adapter as an intermediary for video-out."
The update follows from previous reports that Apple plans to introduce two new iPads with a similar design to the iPhone X. A September report from Steve Hemmerstoffer claimed Apple would release a 12.9-inch iPad Pro with dimensions of 280.6mm by 215mm by 5.85mm, a depth that extends to 7.77mm with the new camera bump. The device may also offer an A12X system-on-a-chip. Analyst Ming-Chi Kuo also claimed the new iPad would switch from the Lightning charger found on iPhones to USB-C found on MacBooks and Android devices.
While Apple's iPhone event was only last Wednesday, the company has held follow-up events in previous years. More information about Apple's new iPad lineup could come sooner than expected.