This Paint App Lets You Scan Any Color and Test It on Your Walls Virtually
Nix will change your life.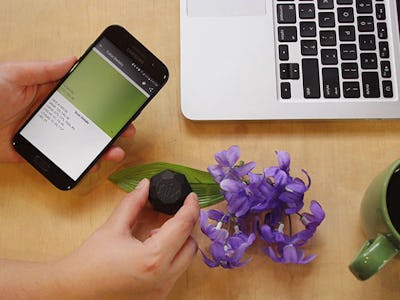 What's the worst home improvement project? I'll go first: It's painting rooms. It takes forever, you need to find a billion tarps to cover up all your stuff, and half the time you don't even know if you're painting your walls the right color. It is a full nightmare. But now, there's a solution for that last part.
Painting a room, designing a site, shopping for a car — there are countless instances in which we need to examine color. But the human eye just isn't built for comprehending the minute details of color. The Nix Mini, however, is. This color sensor will revolutionize the color delivery process and present you with instant color matches. Simply scan any color critical surface, save it to your phone or tablet, and match it to an existing color library of more than 31,000 brand name paint colors, as well as RGB, HEX, CMYK, and LAB colors. Goodbye, guesswork.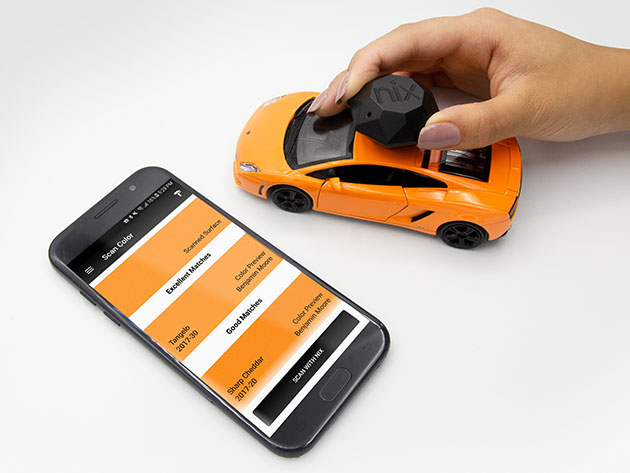 The Nix Mini scans any surface, like painted walls, vinyl, leather, plastic, fabric, dyes, and much more. Once that's done, you can browse and match colors to leading paint brands like Benjamin Moore, Dulux, Farrow & Ball, Sherwin Williams, and on and on. Nix instantly matches scans to more than 31,000 brand name paint colors, and it's smaller than a ping pong ball and fits comfortably on your keychain
The Nix Mini is a truly magic gadget that normally costs $99. Right now you can get 30 percent off and grab it for $69.