What's Killing Iceland's Sheep?
Thousands of animals have died and no one knows why?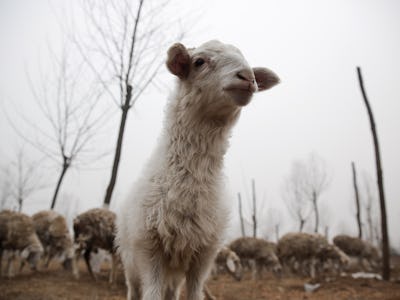 Getty
A mysterious wave of sheep deaths in Iceland has farmers panicking.
As much as 30 percent of a flock might be wiped out for no reason that anyone's yet been able to discern. A lot of farmers, fearing they'd be stigmatized, kept the problem quiet, but after a wave of ewes died recently there was no more hiding it. Now, agricultural organizations are stepping in to get researchers involved and protect the sheep that remain.
The BBC reports that blood samples have been sent to Norway to be tested, and some people are speculating there could be a connection to sulfur in the air from a recent volcanic eruption. No word yet on whether farmers are taking precautions by nailing up wooden crosses and stringing garlic bulbs around the pen in the meantime.